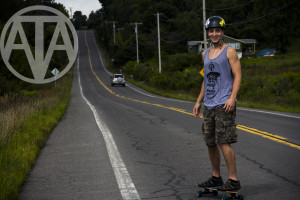 Hey guys and gals! This hot summer is finally starting to wind down, with the NYS fair starting tomorrow. Hope you enjoyed it as much as we did here. It was a busy one, with events, shows, a big move here at the headquarters, and all the other activities going on. If you have yet to see it we posted an album on the facebook of this past weekend. The mob got out and did some hill bombs on the longboards, and then headed to the lake to cool off and have some fun on the rope swing.
Were heading into the fall season which is going to slingshot us right into you know what. WINTER. I myself cannot wait, and have a slew of ideas and products lined up. Soon it will be time to get out the fresh long socks and snow gear and head to the mountain! We are also going to try head out to some of the bigger winter events this season. Including Rails 2 Riches, K-Town Showdown, and more! So if you want a chance to come shred with the ATA Mob for a day get in contact and we can plan it out.
Until next time, Steve.