This past weekend was one for the books. We left Cuse' around 4 to head to Killington, rollin' 12 deep, and had 7 others on the way from various other areas. Stopped in rutland to grab some booze and a quick 10 pounds of bacon and headed up the hill to the condo. Friday night we learnt up real well, and surprisingly we were all up at 8 to hit the slopes. Sadly it was raining at the condo but once we headed up the hill it turned to snow. The conditions were perfect for a nice day of shredding and had a killer sesh in the park.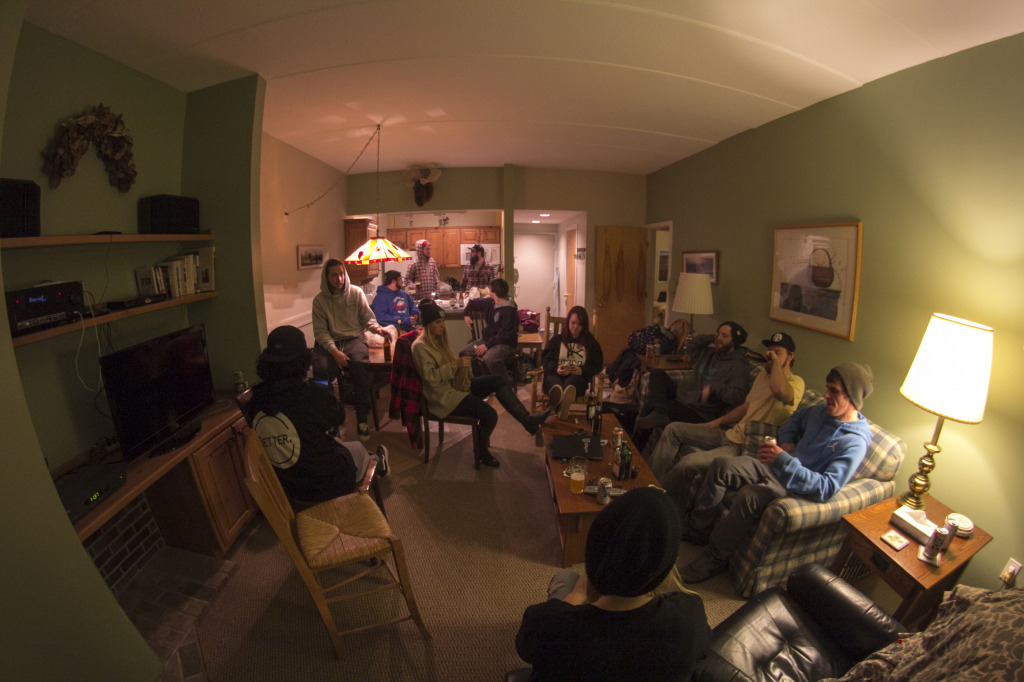 After a solid day of riding we headed to the Rails 2 Riches finals. Our homie Max Lyons ended up placing third in the mens snowboard category, congrats bro! The finals got intense, and unfortunately I was only able to get a few good shots, including this one footer below.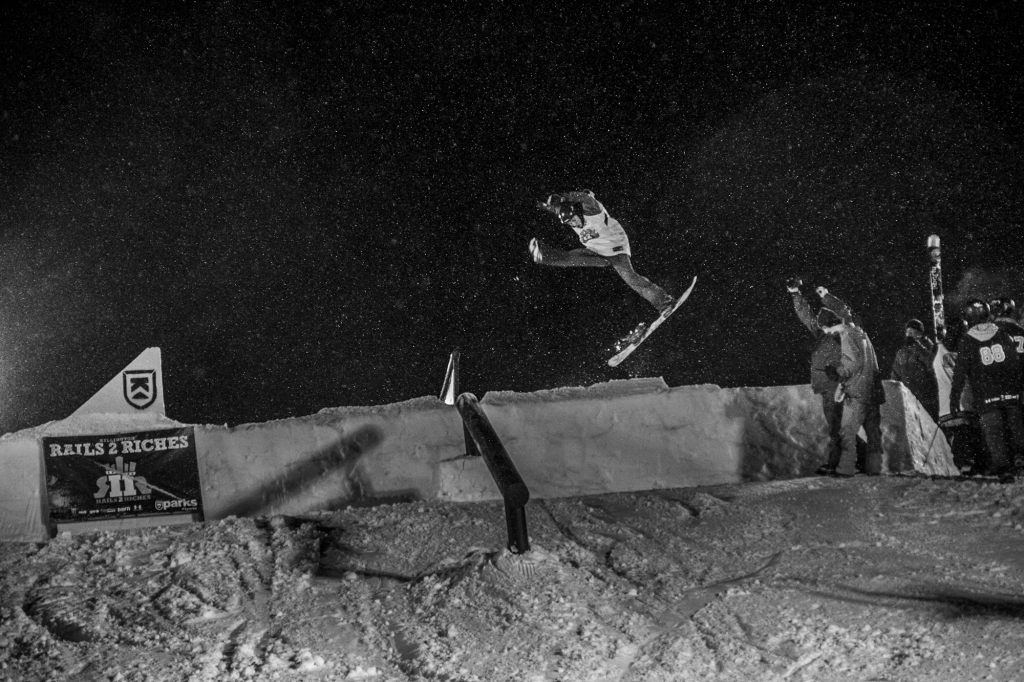 I would like to give a huge shout out to everyone that was able to make it! If it wasn't for you guys the trip wouldn't have been near as epic. 19 people, 10 pounds of bacon, countless numbers of beers, and one hell of a time!